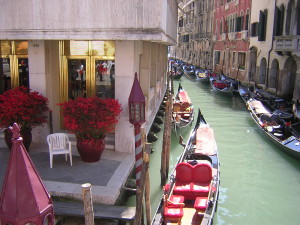 It's the time of year when many of God's children are feeling at the end of their ropes.  Gifted with talents and blessings and a call to serve, they've been working on overdrive for far too long.  We may be saved by grace but armed with the incredible joy of salvation and the love of Christ, we are off to the races.
So………this is for God's children. Back to square one. In Genesis 1 we read that after every act of creation, 'God saw that it was good.'  There is a lesson here for God's children.  God sees that what you do is very good and you should take pleasure in this knowledge. It may be that no-one else in the world seems to acknowledge the wonderful work you are doing but God does and God says that it is good.
The next lesson is another one that we have completely lost.  On the seventh day God rested.  Here we go again, having totally lost all sense of balance and harmony, we have pretended that we can keep going until that holiday.  Christ took time out regularly for communion with his Father and we need to do likewise.  Holidays are wonderful but if we are so burnt out by not paying attention to the plan that God had for us from the beginning, that holiday will not be nearly as refreshing as it could be.
This is a prayer for refreshment for all God's children but particularly for those we know and love who are on or preparing to go on holiday.
Mark, our Priest in Charge and his family, Elaine, Naomi, Nathaniel and Caleb who having spent a week of 'holiday' at home are now fleeing for their 'refreshment'.
Smileangel who is off to China to visit her son and capture true life scenes on camera.
Mike, Melanie, Ben and Stepanie from Ohio who are in Europe at this very minute celebrating their 25th wedding anniversary with the trip of a lifetime.
These are but a few of the souls we would like to bless at this time.  Please pray for all your loved ones, family and friends and brothers and sisters in Christ for holiday blessings and refreshment.  If you would like to add others to this list, please write your comments below.  Last updated 12 August 2007