MAKING  GOD'S  LOVE  VISIBLE
          IN THE MIDDLE  EAST AND NORTH AFRICA
Come to hear this heart warming and remarkable story at THE MARCHESI CENTRE, Holly Road,   WINDERMERE LA23 2AF at 7:30 Thursday 19 October and join in our special fellowship, around     tea and coffee as we celebrate the Lord's purposes being worked out in the world.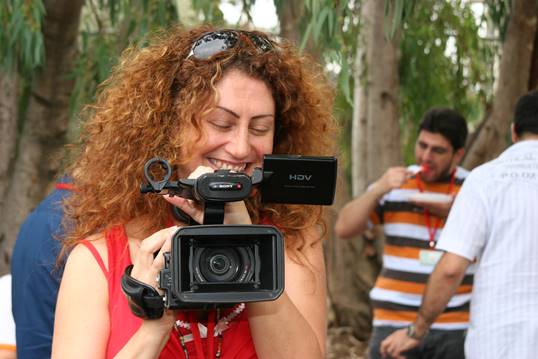 This month, Filling Station welcomes KAREN NEEDHAM – Regional Development Manager for SAT-7, a unique television station, broadcasting in Arabic, Turkish and Farsi to 500 million people in the Middle East and North Africa.  Former church leader and solicitor – previously involved at St Thomas' in Kendal – Karen trains and equips UK speakers and ambassadors, and herself speaks across the country.
SAT-7 is a Christian service, based in the Middle East, created by the Middle Eastern Council of     Churches, bringing together all the denominations in the region, who must agree on the programming.  More than one hundred ME Christians manage operations in Egypt, the Lebanon and Turkey. Eighty percent of programmes are made locally.  The service is free – and watched by 21 million viewers.
An estimated 13 million children are without schools in this vast region, and poverty, child marriage and radicalisation are the norm. So SAT-7 has set up an Academy channel – launched last month !  This will be their school on the air !
         "IT'S TRULY OUR CHURCH – FOR THE TIME BEING" says a secret believer.